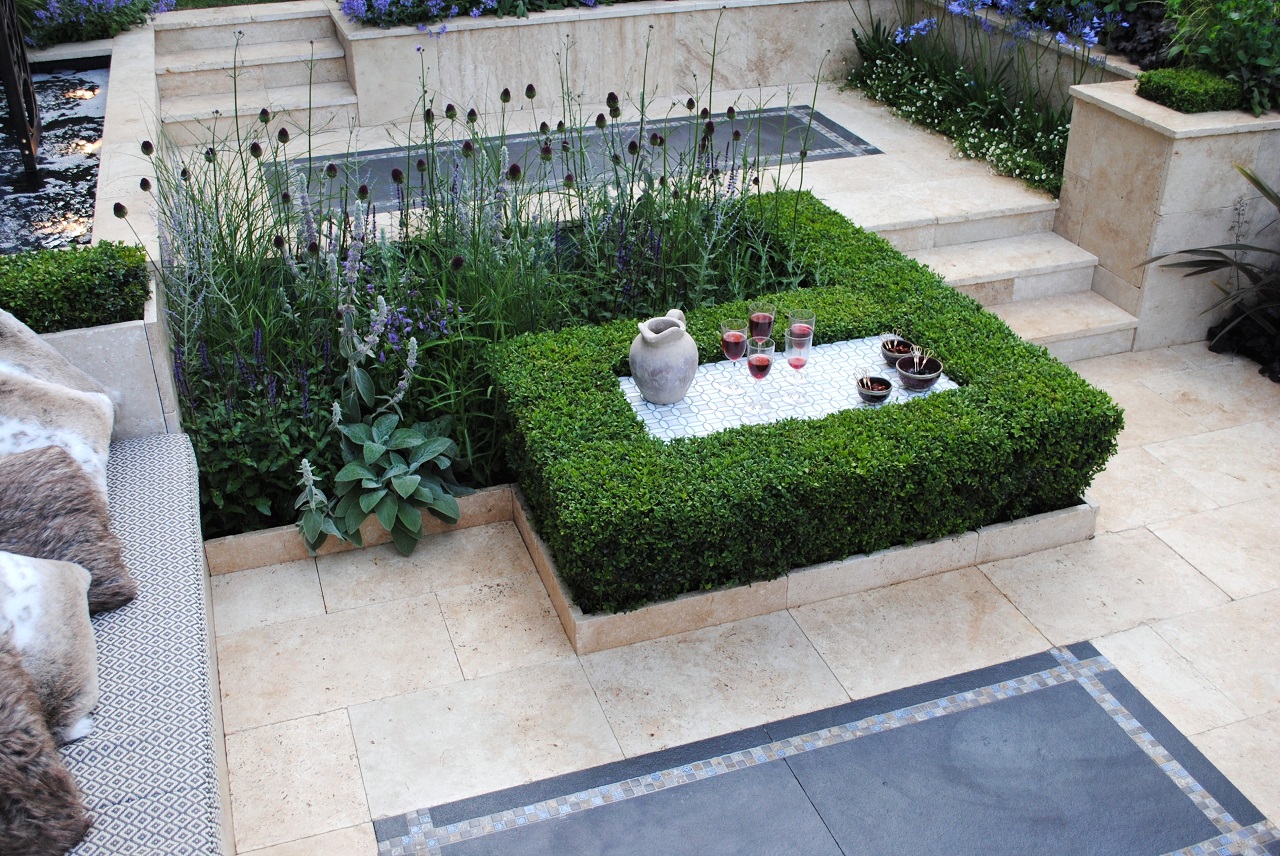 A privileged exhibitor and five times award winner at the Hampton Court Palace Flower Show
AWARDS
For five successive years Raine Garden Design has been invited to exhibit themed gardens at the RHS's celebrated Hampton Court Palace Flower Show, and for five successive years the company has gained a major award.
The judges include some of the gardening world's most respected commentators and practitioners. We prize the reputation we've earned. When we undertake your design commission, we promise to create an award-winning garden. Just for you.
Our Silver-gilt award-winning 2013 RHS Hampton Court Palace Flower Show entry "Layers and Links" was generously sponsored by Sirius Facilities.
Award Winning Garden Designs Surrey
Read more about the Award winning gardens designed by Raine Garden Design. Follow the links to view articles which have appeared in the Telegraph, Let's Go Gardening and City Planter…
RHS Hampton Court Palace flower show 2009: – Silver:
'The Dark Side of Beauty'
RHS Hampton Court Palace flower show 2010: – Bronze:
'Snow White's Slumber'
RHS Hampton Court Palace flower show 2011 – Silver Gilt :
'The Potential Feast'
RHS Hampton Court Palace flower show 2012 – Silver Gilt :
'The Essential Indulgence'
RHS Hampton Court Palace flower show 2013 – Silver Gilt :
'Layers and Links'
Association of Professional Landscapers (APL) Awards
APL Awards 2021 – The final awards will be released on the 12th of March 2021