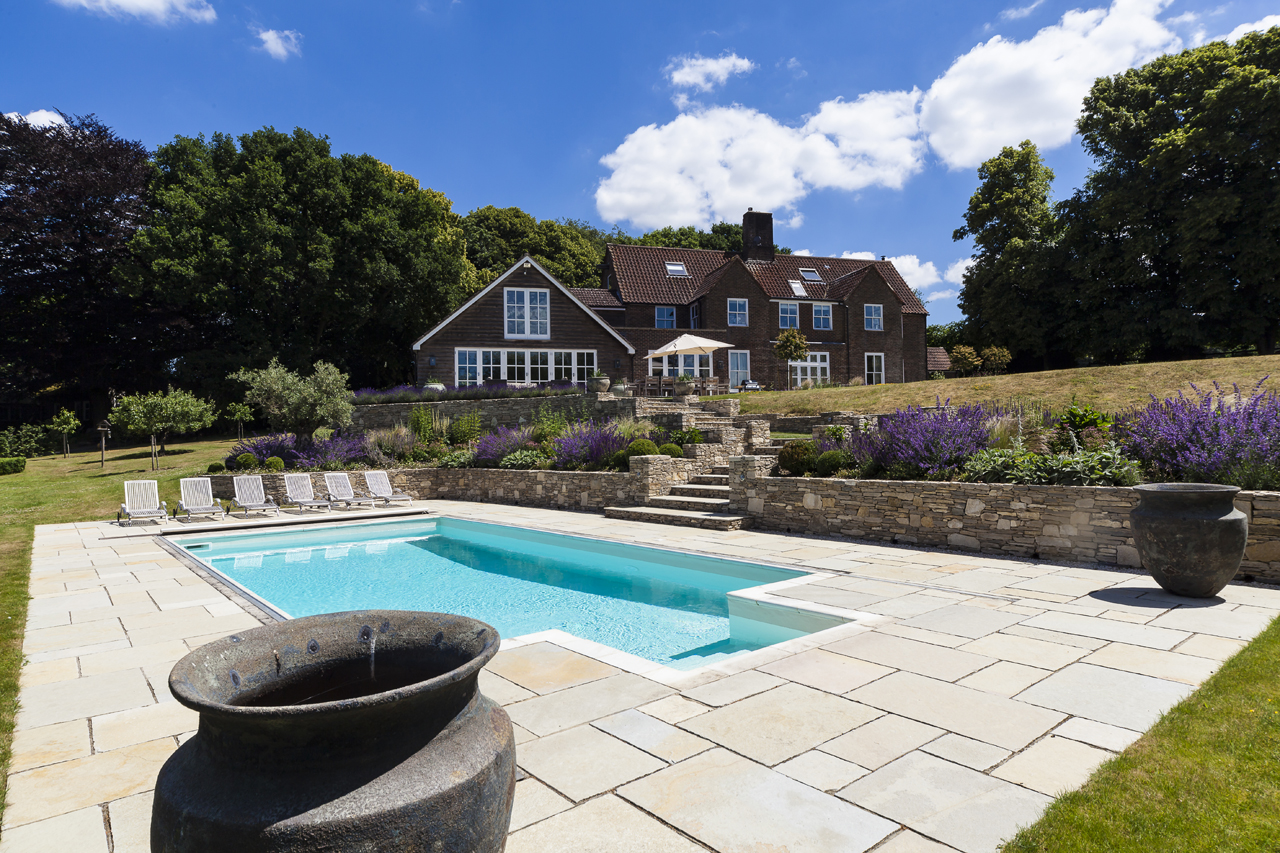 An impressively-styled large garden is an essential natural extension to your property
LARGE GARDENS
We create lasting large garden designs which will mature over the years to complement your property to perfection. Our approach is built on inspiration allied to a profound knowledge of planting and proven construction skills.
Combining richly-textured borders, restful water features, exciting sculptural elements, picturesque terraces for entertaining, and charming play areas for children: we create original designs which are beautiful to look at, and perfectly attuned to the way you live your life.
Large Garden Design Surrey
Large gardens and rural landscapes bring many possibilities…
If you have a large garden, you have an exciting opportunity to combine a range of garden design elements harmoniously together, into a creative design.  From feature steps, to a walled garden, courtyards, sunken lawns and parterres, there are opportunities to experiment with textures and structures to add interest and excitement.