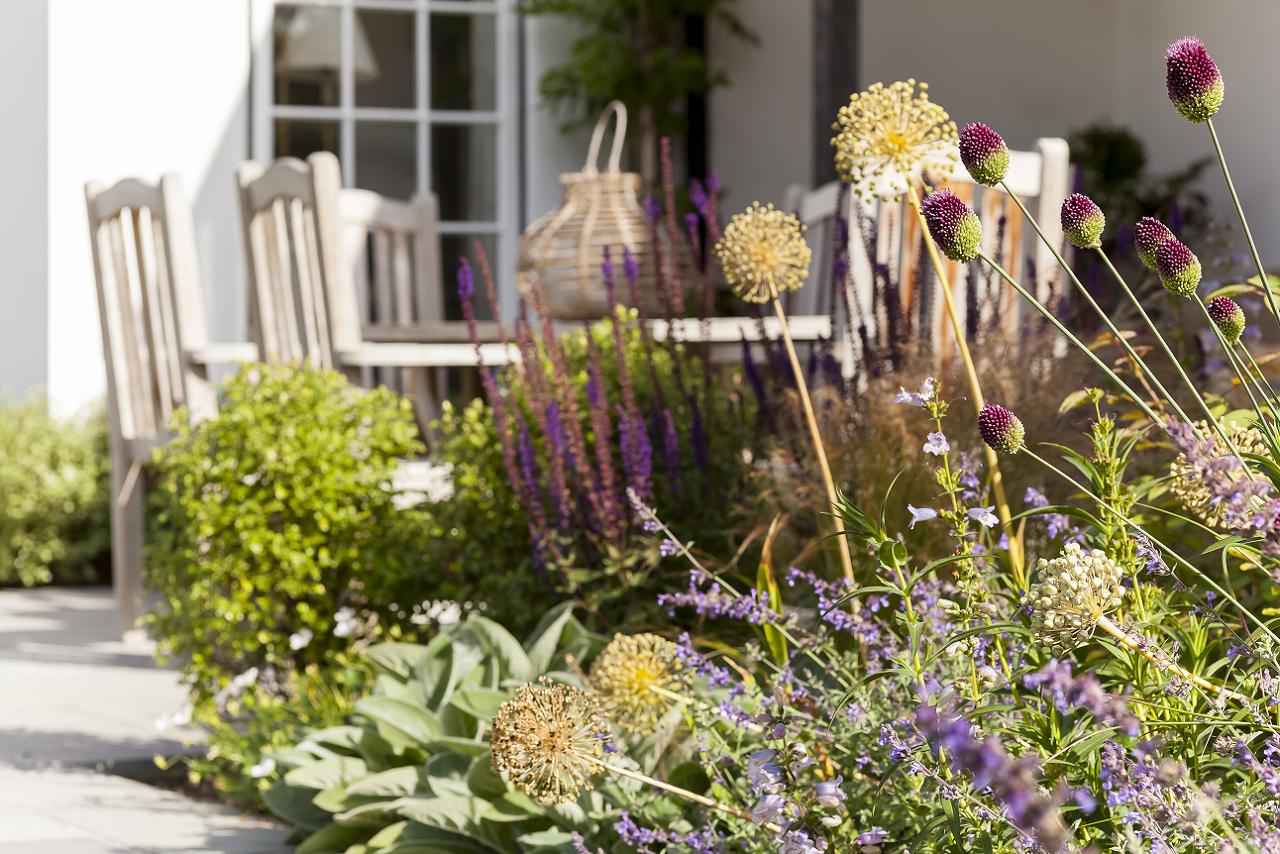 Your award-winning Garden Designer for Cobham and the South East of England
Garden Design Cobham
If you are currently looking to commission your garden project or planting plan then please don't hesitate to contact Raine today. An initial consultation with Raine comes without cost or obligation and will help you to review your existing space and assist in developing some suitable options for you to consider which will then be drafted and delivered to you along with outline pricing to meet your budget expectations.
Raine Garden Design work only with hand selected artisan contractors and landscapers, all of whom have worked with Raine over many years and have developed an intuitive instinct for interpreting Raine's creative garden designs. This blend of stunning design aesthetics together with the highest quality planting and implementation has not only stood the test of time but has won many highly competitive accolades at prestigious RHS events. Why not take the first step towards harnessing this level of professionalism for your very own project by contacting Raine today? We would love to hear from you.
Your Garden Designer for Cobham
Whether you have a large or small garden design project in mind, Raine Clarke-Wills has been in the business of designing and landscaping stunning gardens in and around the Cobham area for many years. A qualified and decorated garden designer who in 2001 gained a distinction in Garden Design and Horticulture at Chichester University, Raine's expertise and creativity in the field of garden design, landscaping and planting has achieved her critical acclaim from the RHS on five separate occasions.

Based on your doorstep and just 20 minutes from Cobham, Raine would be only to happy to visit you to discuss your garden design ambitions and to help you bring your ideas to life.