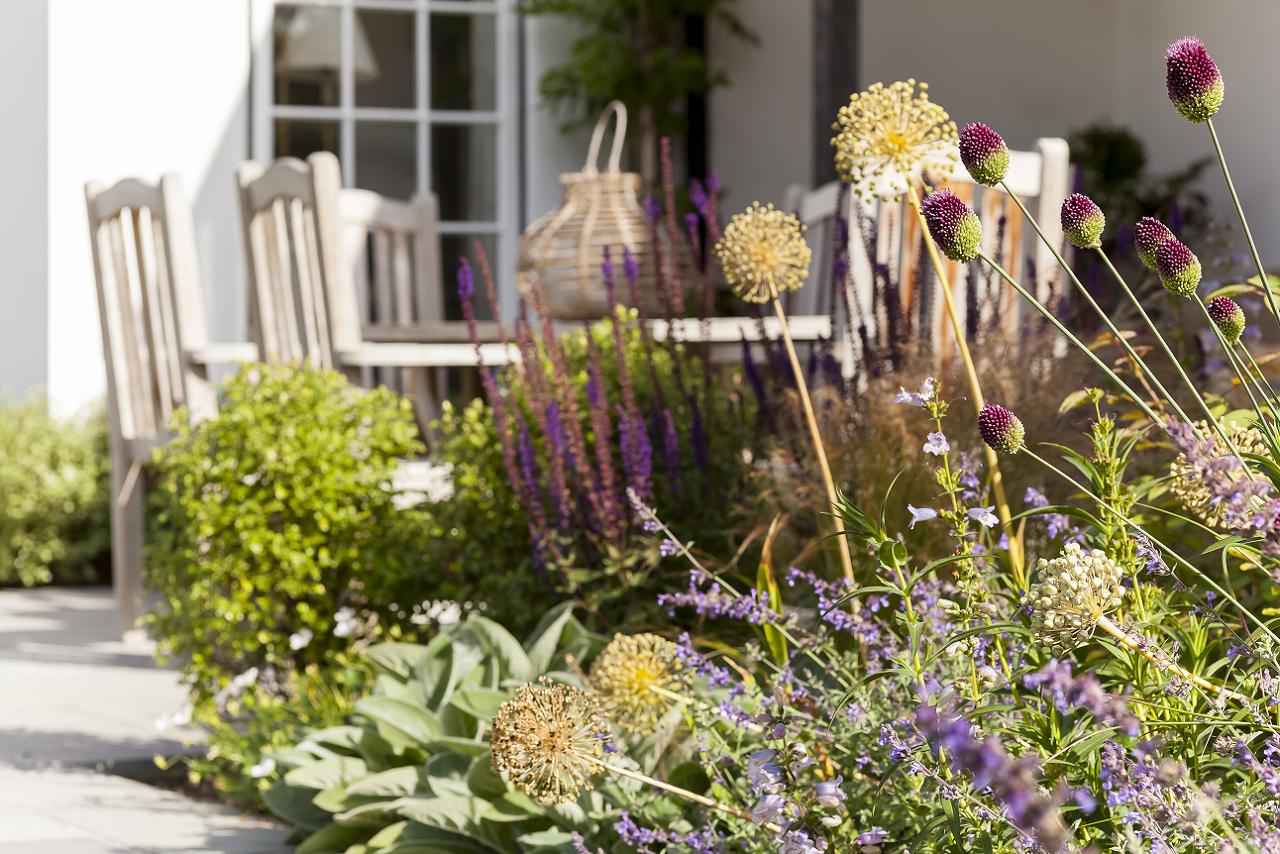 Your Award-winning Garden Designer for Godalming and Surrey County
Garden Design Godalming
Five times RHS award winner Raine Clarke-Wills leads a small and highly successful Surrey-based garden design company. Raine Garden Design serves clients throughout the south east of England and also provides corporate garden design services anywhere within the UK or mainland Europe. Raine is your local garden design specialist available to help you bring all your bespoke garden design and planting plans to life.
Raine works with only a handful of carefully selected contractors and landscapers, most of whom have worked for Raine Garden Design for over 10 years and have developed an intuitive understanding for bringing Raine's garden design concepts to stunningly aesthetic fruition. This organically grown collaboration, joins Raine's RHS acclaimed design skills with a highly professional team of planters and landscapers, making sure that your garden design project simply couldn't be in better hands! Take the first step towards realising your latest garden project and contact Raine Garden Design today... We would be delighted to hear from you!
Your Garden Designer for Godalming

Headed by one of Surrey's most respected garden designers, who over the years has established a reputation for delivering stunning garden designs throughout Godalming and the wider county, Raine Clarke-Wills' expertise and creativity has been rewarded by the RHS on five separate occasions. Having qualified with a distinction in Garden Design and Horticulture at Chichester University, Raine's garden design concepts are developed using an expansive knowledge base together with an instinctive flair for innovation. No garden project is either too small or too large for Raine Garden Garden Design.

Located less than 30 minutes from Godalming, Raine is on hand and happy to visit you  in order to discuss your latest garden design ambitions and to help you bring your ideas to fruition.