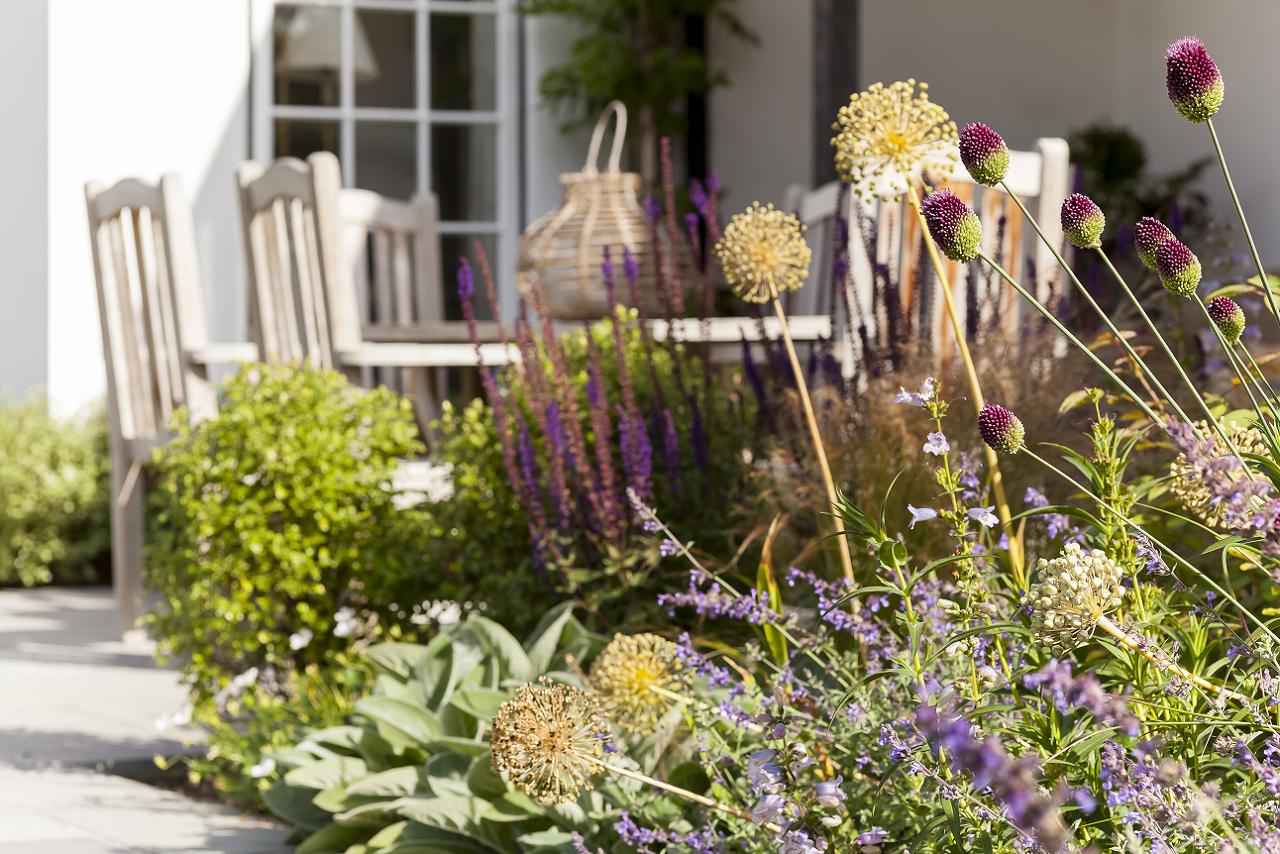 Your award-winning Garden Designer for Weybridge and Surrey
Garden Design Weybridge
Whether you are looking to commission a garden project or simply just need a planting plan, Raine Garden Design can help. Book an initial free consultation with Raine, without obligation, in order to review your existing space and to help in developing some suitable options for your garden renovation. First concepts and design ideas will then be drafted and delivered to you together with outline pricing to suit your budget.
Raine Clarke-Wills works with just a handful of carefully selected local artisan contractors and landscapers who have worked alongside Raine on many garden design projects; all of whom now have an intuitive skill for interpreting Raine's creative garden design innovation. Raine's designs blend stunning aesthetics with the highest quality planting and landscape implementation. Her creative design ideas have not only stood the test of time but have earned Raine and her team numerous prestigious accolades at annual RHS events. Take the first step towards getting professional guidance for your very own garden design project and contact Raine today. She would love to hear from you!
Garden Design Sunningdale

Raine Garden Design have been creating stunningly aesthetic gardens for customers throughout the Sunningdale area for over 15 years. Qualified in garden design and horticulture, having earlier gained a distinction at Chichester University in 2001, Raine Clarke-Wills has been acclaimed by the RHS for her creativity and flair; and is more than just professionally qualified to design and project manage your garden design ideas…
Situated less than an hour away from the centre of Sunningdale, Raine is on hand and ready to visit you for an initial consultation in order to help you to realise your landscaping and garden design plans.